In March six writers met at the Hub to kick off our first Hub Writers Group 'Shut up and Write' session. It was a wonderful and motivating afternoon of writing together. Each of us chose, and settled into, our individual spaces around the Hub: in the office, in the front verandah, under one of the peppercorn trees or on the station platform. After a short coffee break at 2.30pm, everyone went back to their writing until they needed to leave. Some of us were completing current work and others brought journals and writing they hadn't touched for some time.
 
The Hub Writers Group is self-organising and supports everyone to write at their own pace. We will meet monthly on the last Friday of each month, starting at 1pm – finishing time is up to each writer. We have tables and chairs, so you only need to bring what you need to write. We'll also be brainstorming ideas for events, so we'd love your input. See you there!

Thanks to Newstead RTC for the recent grant to support the Hub Writers group. For more information, please call Dimity on 0475 260 051.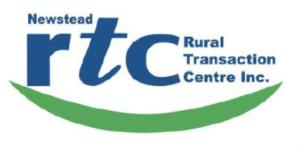 Featured image: Marcus Winkler on unsplash.com