Precious was an exhibition 'for locals, by locals' held at the Arts Hub in July 2022, creating an opportunity for locals and visitors to experience the objects and stories shared by more than twenty Newstead locals.
Acknowledging the success of the Precious Exhibition, we have published a retrospective catalogue to celebrate the exhibition. The catalogue includes the photographs and stories of all the objects which were on display during the exhibition.
Copies of the Precious catalogue can be purchased at $25 each by contacting Gordon Dowell through email: ageordie@bigpond.net.au. Limited copies still available!
The exhibition catalogue was launched at the Newstead Arts Hub on 12 April by Dr Gwenda Davey. Gwenda delighted the assembled crowd with her reflective and insightful talk: read it here.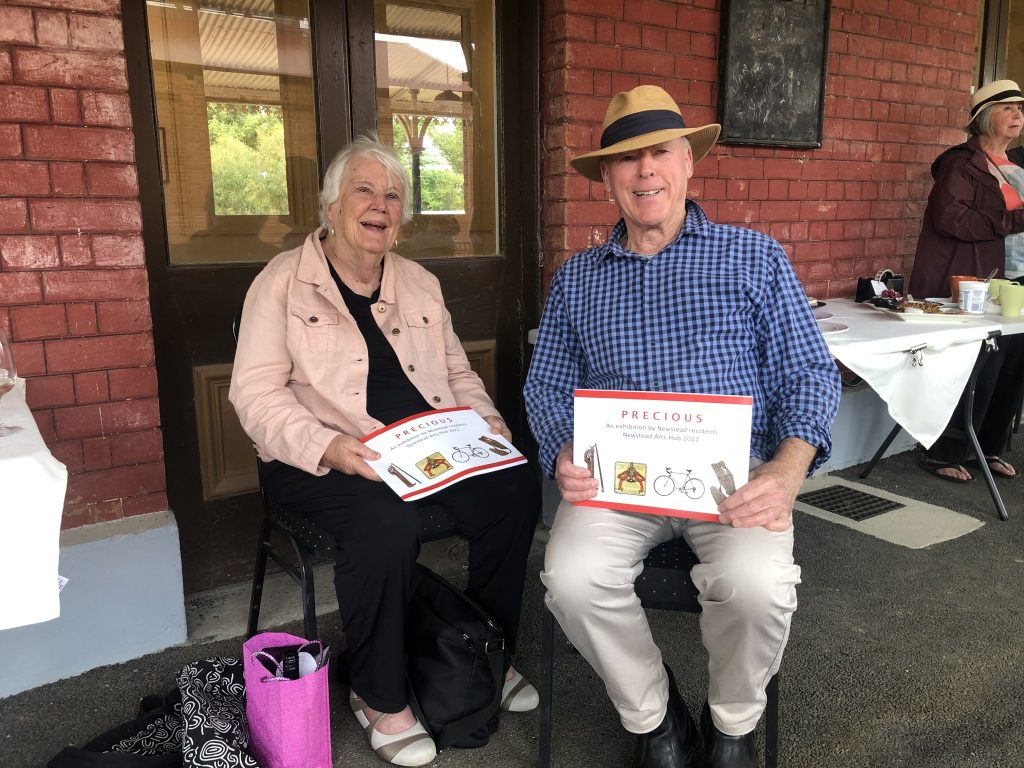 Dr Gwenda Davey is well-known for her work on folklife: she developed the Graduate Diploma of Australian Folklife Studies course at Monash University (National Centre for Australian Studies), taught Cultural Heritage Centre at Deakin University. In 1979 she and her colleague, June Factor, established the Australian Children's Folklore Collection, which included records of over 10 000 playground rhymes and songs. Gwenda Davey was a member of the Committee of Inquiry into Folklife in Australia, set up by the Australian Government in 1986. She was awarded a Harold White Fellowship in 1989 to study the folklore collections of the Library and was the first Director of the Victorian Folklife Association in 1992–93. With Graham Seal, Gwenda edited The Oxford companion to Australian folklore (1993) and they also wrote A guide to Australian folklore: from Ned Kelly to Aeroplane Jelly (2003). Among her books of children's rhymes and stories are The great Australian pumpkin (1991), Duck under the table (1991), Jack and Jill, a book of nursery rhymes (1992) and Snug as a bug (2005).