Opening: Sat 28 January, 2023 at 2pm – all welcome
Weekends: Sat & Sun, 28-29 Jan, then 4-19 February, 2023, 10am-4pm.
Artist
Jinette de Gooijer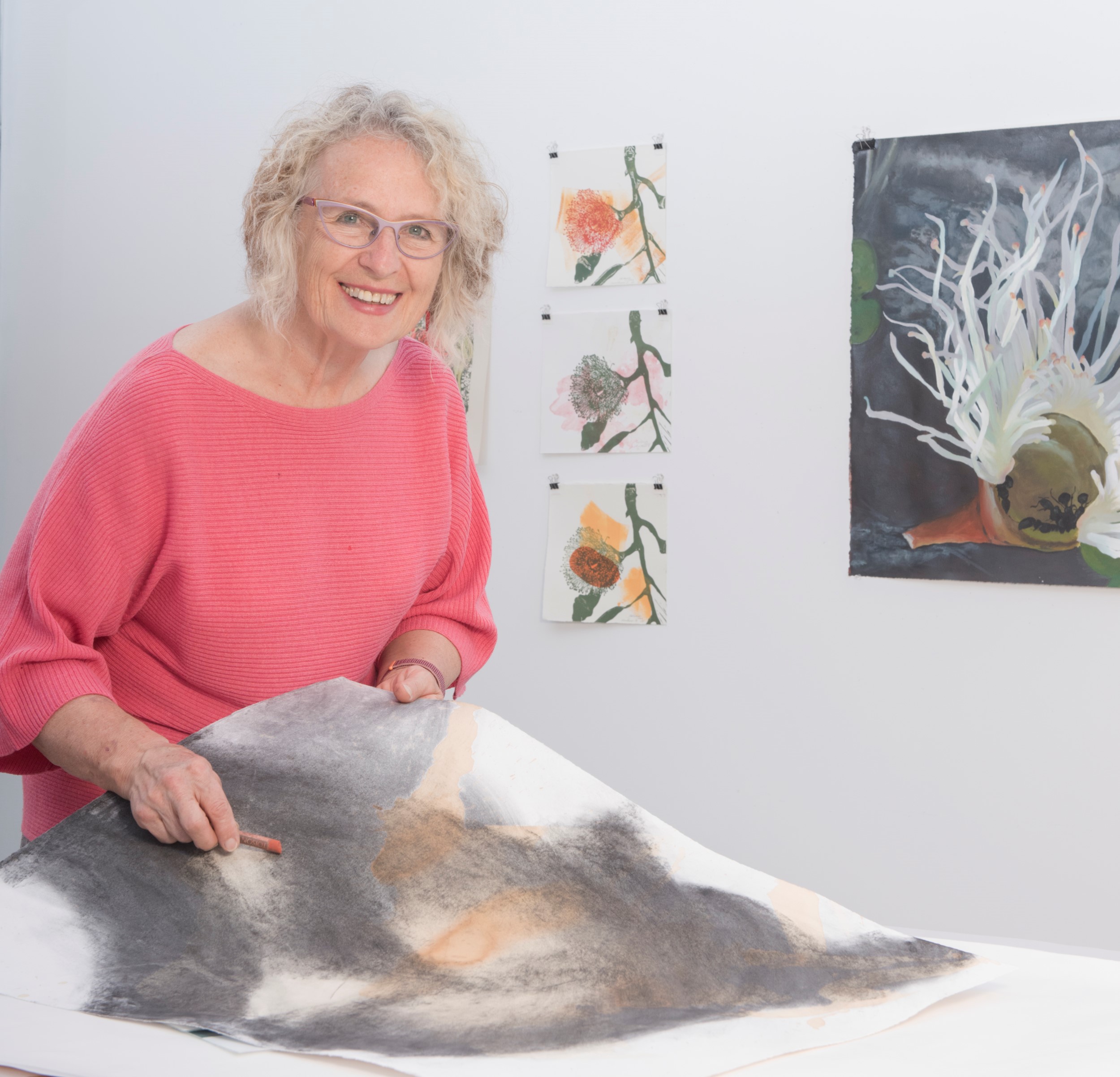 Jinette de Gooijer is a local artist who works with a variety of media to make striking visual artworks. Jinette will be exhibiting at the Newstead Arts Hub 28 January-19 February 2023 on the theme of The Nature of Seasons based on observations of the bush environment where she lives in Walmer.
'Living in the bush is a wonderful source of inspiration for my art practice. I am fascinated by the seasonal changes I experience in the surrounding landscape, especially its plant life. Visually, I am attracted to colours and shapes that change seasonally and the elements that mark a season, such as storms, fire, growth and decay. In this exhibition I have tried to capture those elements in various ways through paintings, detailed drawings and a series of relief prints.'
Artist 
Jinette de Gooijer is a Castlemaine artist whose current works are inspired by her experiences of living in central Victoria's dramatic landscape of rocks, woodlands and glorious skies. She is a multidisciplinary artist with a practice in printmaking, painting, drawing, video and performative art. Jinette first learnt linocut relief printmaking with Aileen Brown in the 1990s. After semi-retirement from a varied professional career, she returned to study at La Trobe University Bendigo, graduating with a Visual Arts degree in 2012. Her works are held in private collections in Australia and UK
For more about Jinette de Gooijer's art, go to her website and Instagram.