NEW DATE – Sun 12 February, 2023
10am-4.30pm
Dianne Longley
Book here
Workshop $130 (plus $30 materials fee paid in cash at the workshop)
Create garden inspired prints
Dianne is offering a second workshop for those who missed out or who would like to refine their skills.
In this workshop you will take drawings from the garden/bush/landscape and transform them into intaglio prints using water-washable photopolymer plates. Bring a range of your drawings or photographs to the workshop as a basis for your printmaking.
Using a graphite pencil or felt-tipped pigment pen you will create a drawing on drafting film which is then exposed onto a photopolymer plate in sunlight or using a UV exposure unit. The plate is washed out in tap water, dried and hardened, and then printed onto dampened paper to produce a beautiful intaglio print.
All materials provided. Information about what to bring will be sent to registered participants.
[Images: Dianne Longley]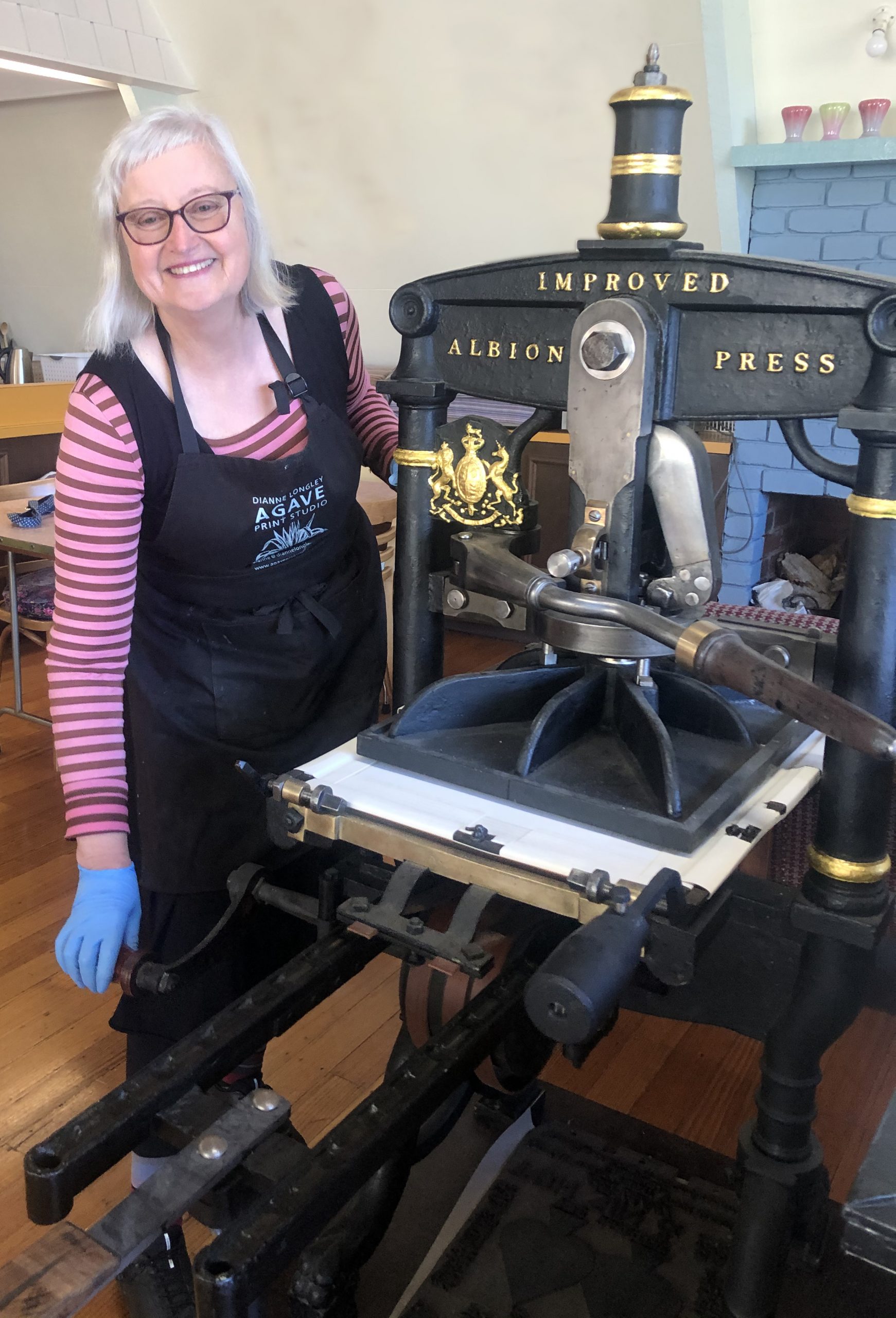 Dianne Longley runs Agave Print Studio in Trentham, where she offers many services for newbies and seasoned artists alike. With an extensive background in printmaking, and a specialisation in safer print techniques, Longley creates unique works characterised by intricate designs and nuanced compositions. See more of her work on her website or on  Instagram