NEW DATE: Sat 14 May, 2022
10am-3.30pm
Cathy Tobin
Book here
Workshop $125 (includes all materials)
4 participants only
COVID Safe plan in place: full refund if govt COVID requirements result in cancellation.
Unleash your wild weaving! Freely weave on a floor loom, guided by Cathy Tobin – the Gypsy Weaver. Experiment with colour texture and pattern drawing from a fabulous range of yarns, bobbles, and textiles. In this workshop you will complete a scarf or table runner.
This workshop is be based on the philosophy of Saori weaving. Originating in Japan, Saori weaving encourages individual creativity unhindered by rules, patterns and perfection. It is the freedom to create your own style.
Looms will be threaded ready for you to use and you will have choice of a large selection of yarns, most recycled!
[Image: Saori weaving]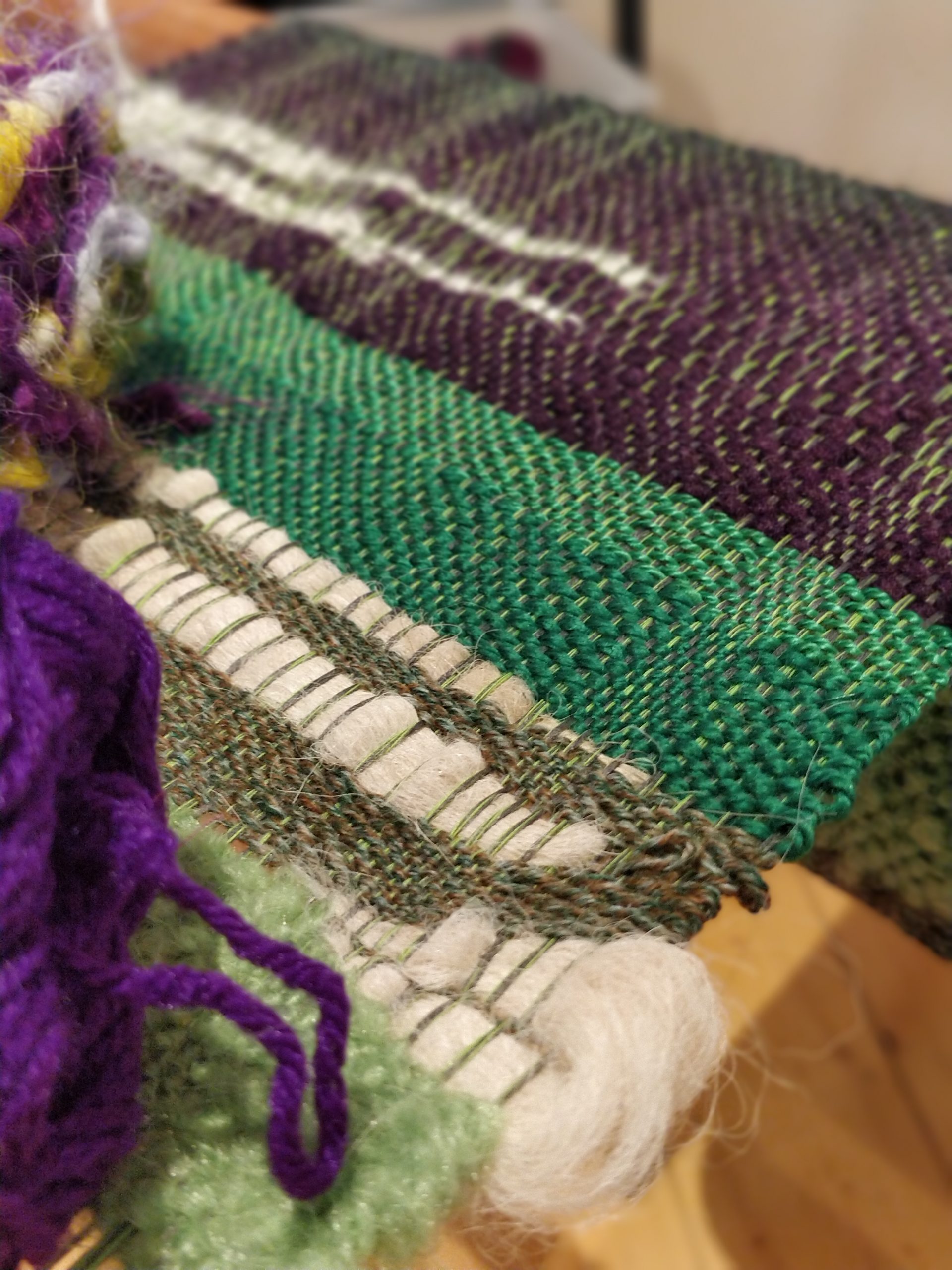 Cathy Tobin creates remarkable weavings using her Saori loom: enjoy her passion and learn some skills from her. Loom weaving the Saori way is quick, creative and fun. See more of her work on Instagram.