Series of 3 sessions: Sundays 6, 13 & 20 March, 2022
10am-2.30pm
Join Mark Dober for this three-part workshop on Sundays 6, 13 & 20 March. Each session will be in a different landscape location close to Newstead.
Mark will demonstrate in oils on canvas. He will proceed step by step, increasingly giving individual attention to each artist's work. Mark will show you how to look for a point of emphasis, how to create a composition and build your painting in stages – blocking in and attending to negative and positive shapes.
Mark will show you strategies for dealing with the changing light. You will be shown how to deal with edges as the work moves to completion.
The workshop will end with a show and tell and wrap up of everyone's work. This workshop is suitable for all levels of experience.
A materials list is provided as a guide: participants can also bring their usual selection of colours etc, an easel, and may wish to bring a folding stool or chair.
[Main Image:
Standing stone, Mount Alexander
; Images below: T
aradale landscape, with dam
;
Poplars and path (Chewton)
;
Spring landscape (Chewton)
]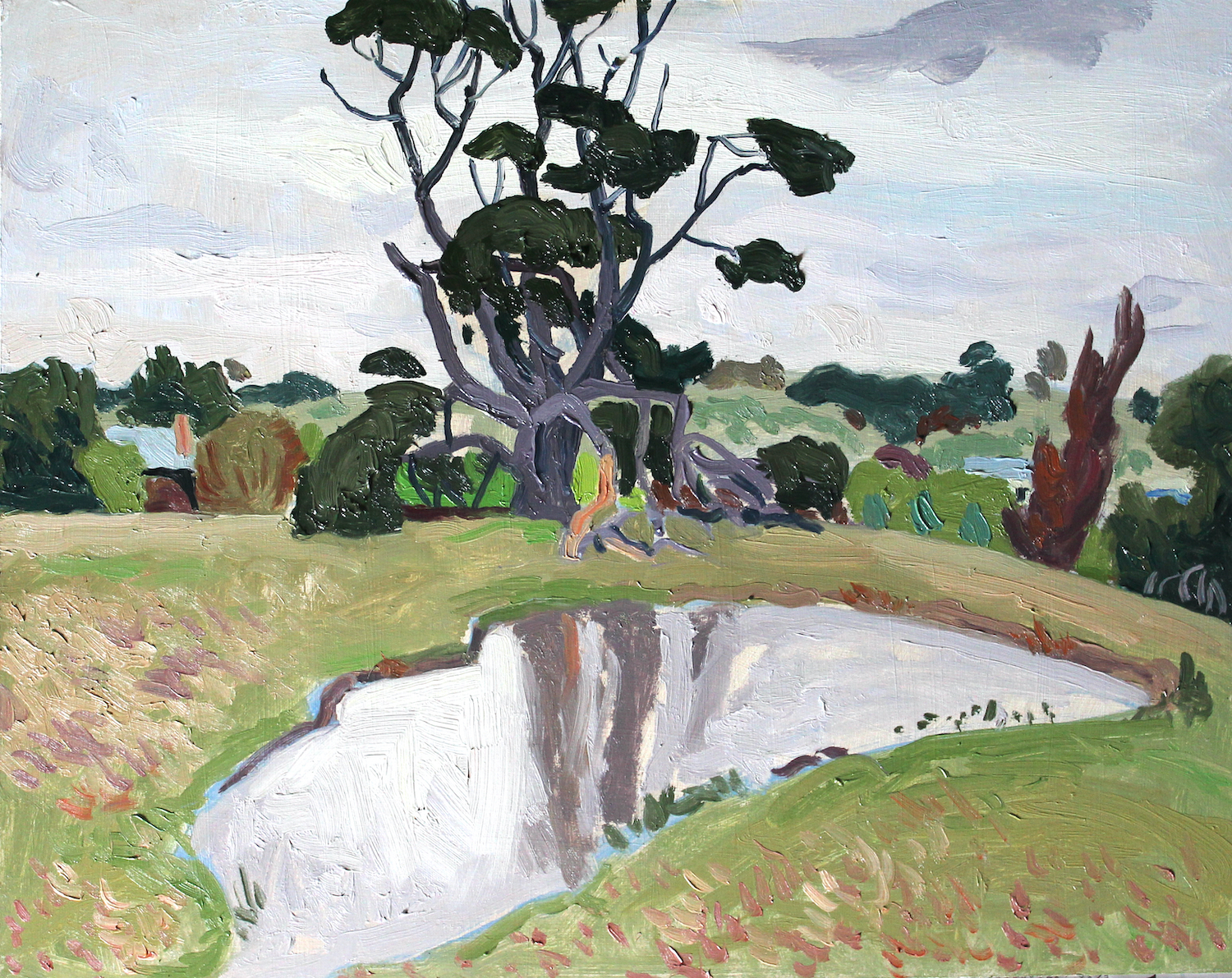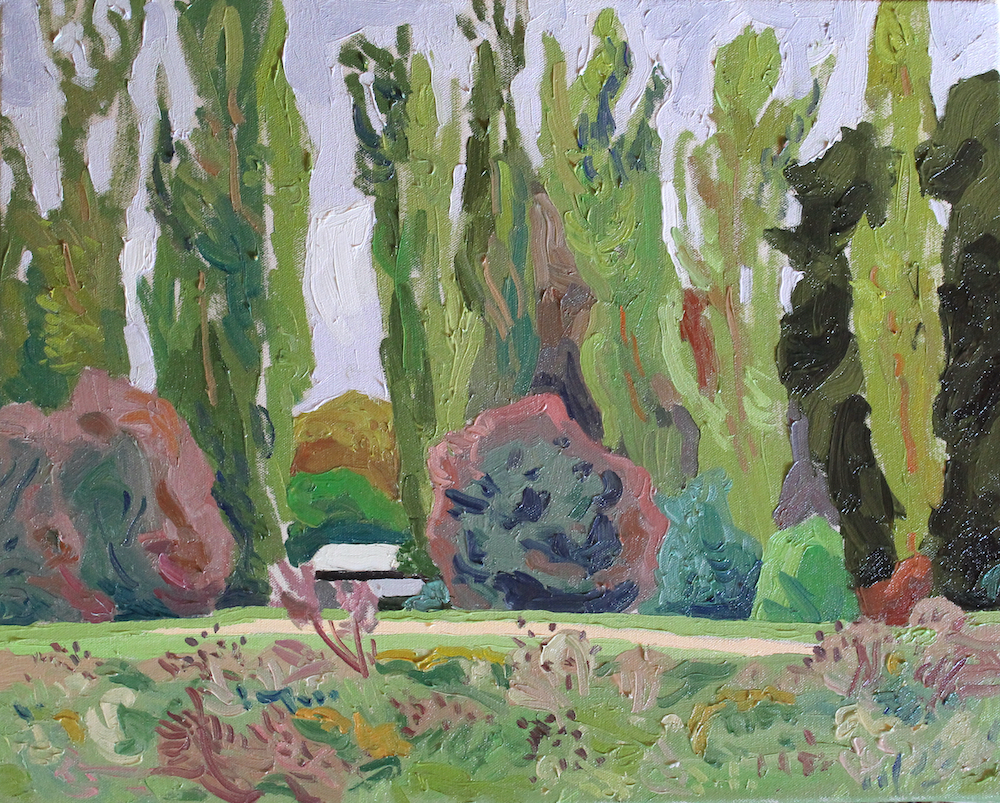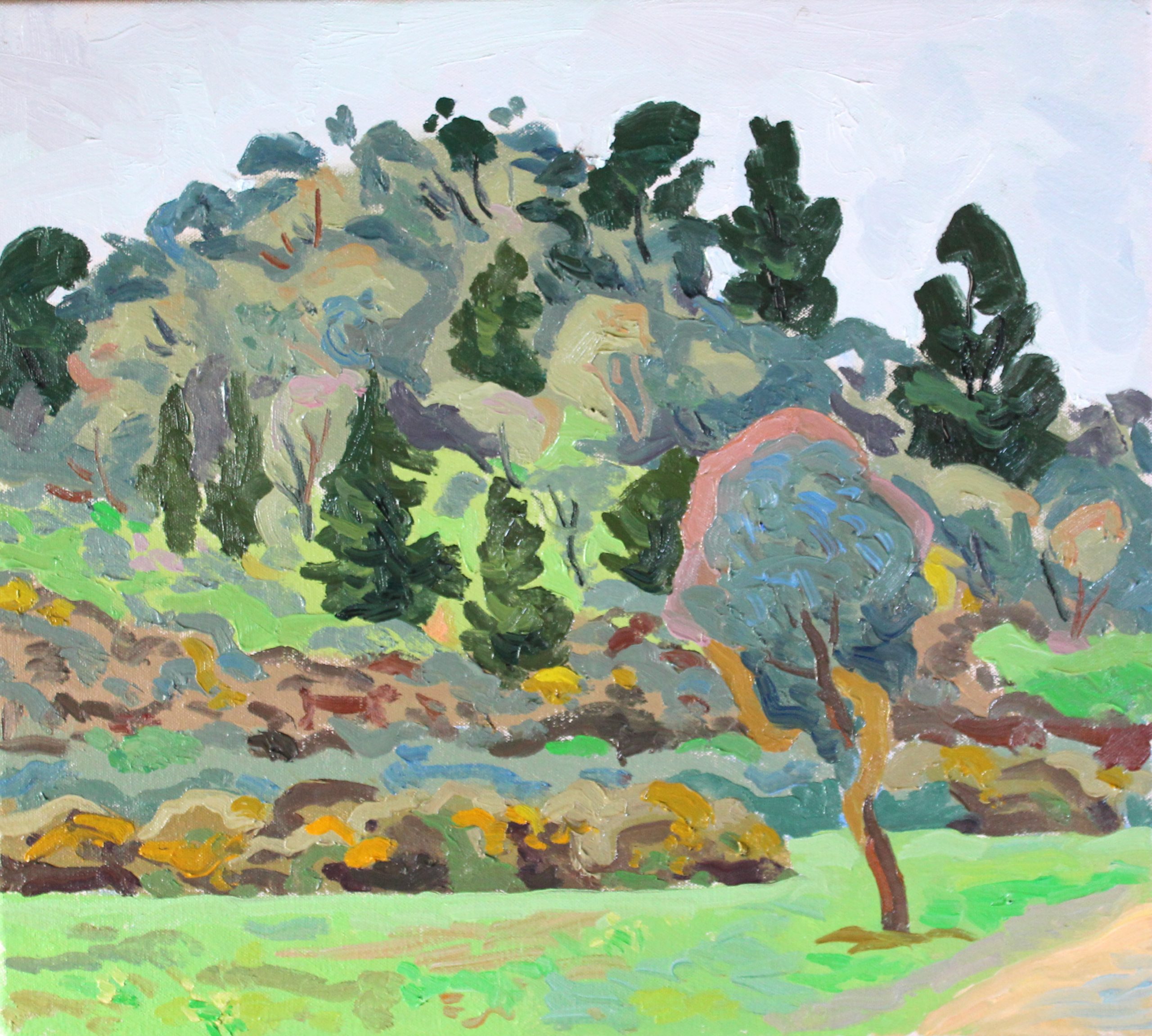 Mark lives in Castlemaine. He makes his paintings – in oils and in watercolour – in the local landscape, as well as on regular interstate residencies (making work for regular regional gallery shows). Mark's last exhibition, in 2021, was Murrumbidgee at Wagga Wagga Art Gallery.
Mark has a PhD in Painting from Monash University. He is also a freelance art writer and produces a bi-monthly newsletter, Castlemaine Art. Mark will be having a solo show at Castlemaine Art Museum, commencing at the end of 2022.