Opening: Sat 3 December. 2pm – all welcome
Weekends: Sat & Sun, 3-18 Dec, 2022, 10am-4pm.
Other times by appointment: John (0418 318 620) or Chris (0418 512 471)
Artists
John Smith
Chris Johnston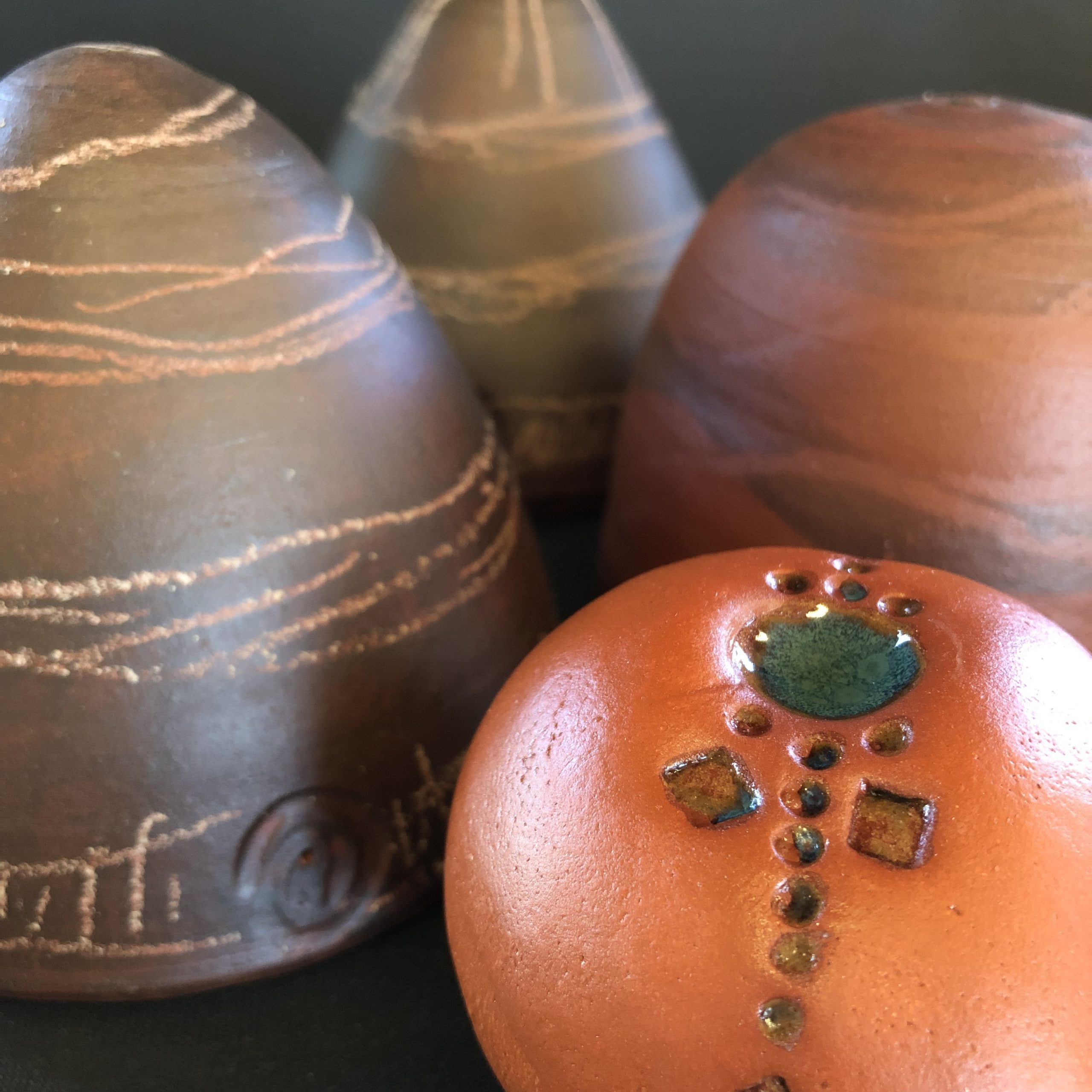 Earthwork celebrates the materiality of earth and the evocation of place through a series of paintings by John Smith juxtaposed with Chris Johnston's ceramics. Both use earth as the foundation for their art.
John uses found and gathered materials to inscribe his paintings with the colours and textures of place, each being a map to and an expression of the nature of specific locations. Each painting starts with being in the place, with final refinements happening in the studio.
Chris combines the techniques of hand-building and throwing to create forms, surfaces and textures that engage with places or stories. She often works with multiple forms created as a series to express relationships or add to the potency of an idea.
About the Artists
John Smith
My paintings are highly textured abstract landscapes inspired by the places where the work is constructed.
This attempts to prove a map or a legend by creating symbols which characterise the place they came from.
These paintings are made of the earth itself, resembling a clay wall. They are made of clay, slate, sand and ochres that contain the colours of the earth or rock that surrounds me. My aim is to invite the viewer to experience a psychological connection to the landscape.
Find more of John's work on Instagram and his website.
 Chris Johnston
I work in earth materials – clay, both local and purchased – slips, terra sigillata and occasionally glazes to form fired clay works that reflect place connections.
This body of work extends from 2008 to today. Over that time, my experiences of the colour, land and stories of central Australia and our flinty goldfields region have featured, often through a series of thematic works.
Terra sigillata has become something of a signature. It is simply the finest clay particles washed onto the surface before firing, creating a natural sheen, often layered or counterpointed with textures.  Ideas, words and stories are often the starting point for new work and I continue to be intrigued by enclosed forms and the idea of a hidden interior. But ultimately it is all about the clay.