Sat, Sun & Mon 22-24 April 10am-4pm
All welcome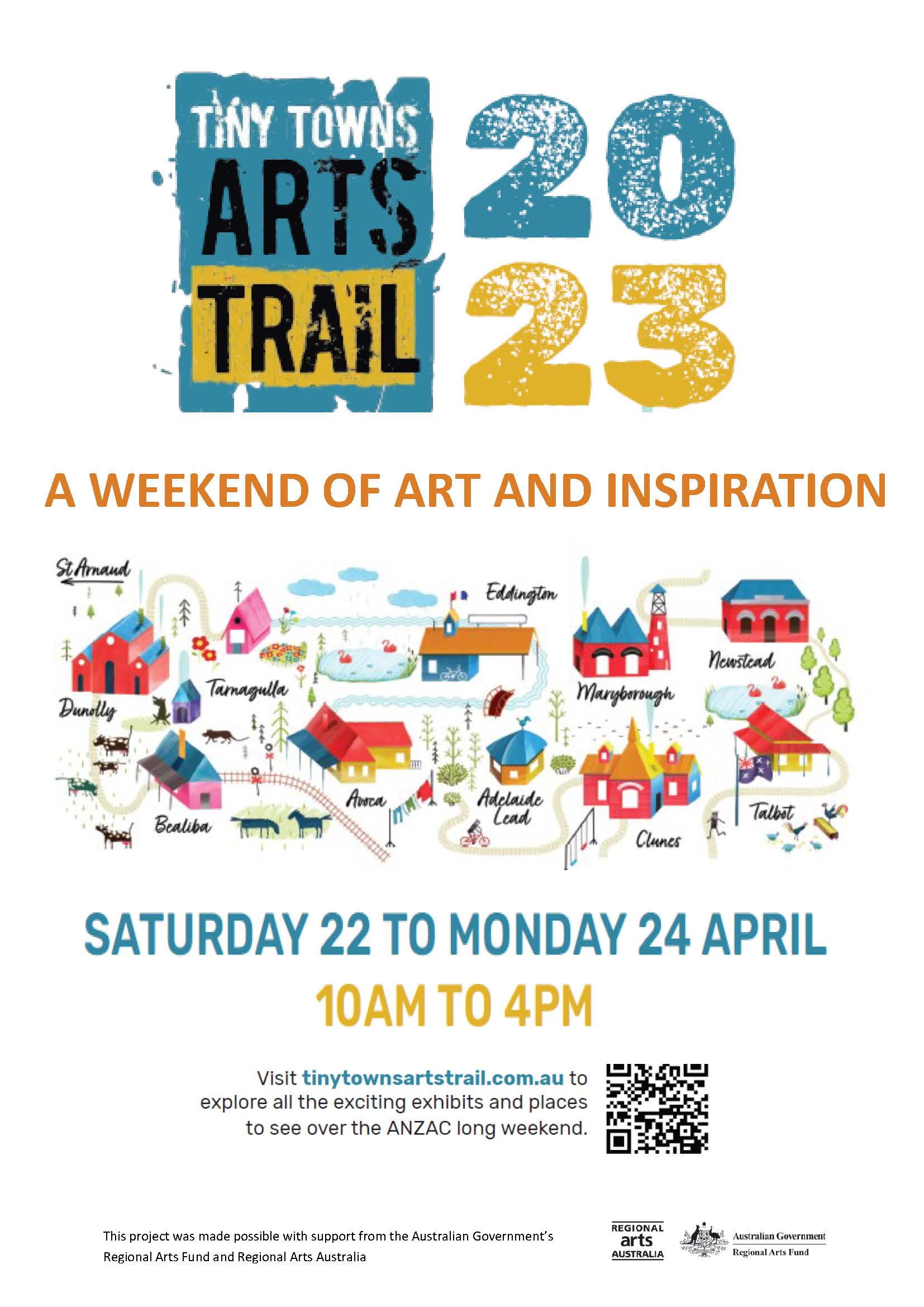 Head out from the Newstead Arts Hub to experience the Tiny Towns Arts Trail over the 'long' weekend – Saturday 22 April to Monday 24 April – the weekend before Anzac Day.
Explore tiny and not so tiny towns out to the west of Newstead on the Tiny Towns trail. Find more details here or collect a trail guide from the Newstead Arts Hub.
At the Hub, you'll find Sean Kenan's wonderful exhibition of Scratchboard Art (open weekends from 15 to 30 April + Mon 24 April). And on Saturday 22 April, you can join our Remembering Newstead Railway Station event and share your railway memories and stories.
All welcome – free!