Artist
Sean Kenan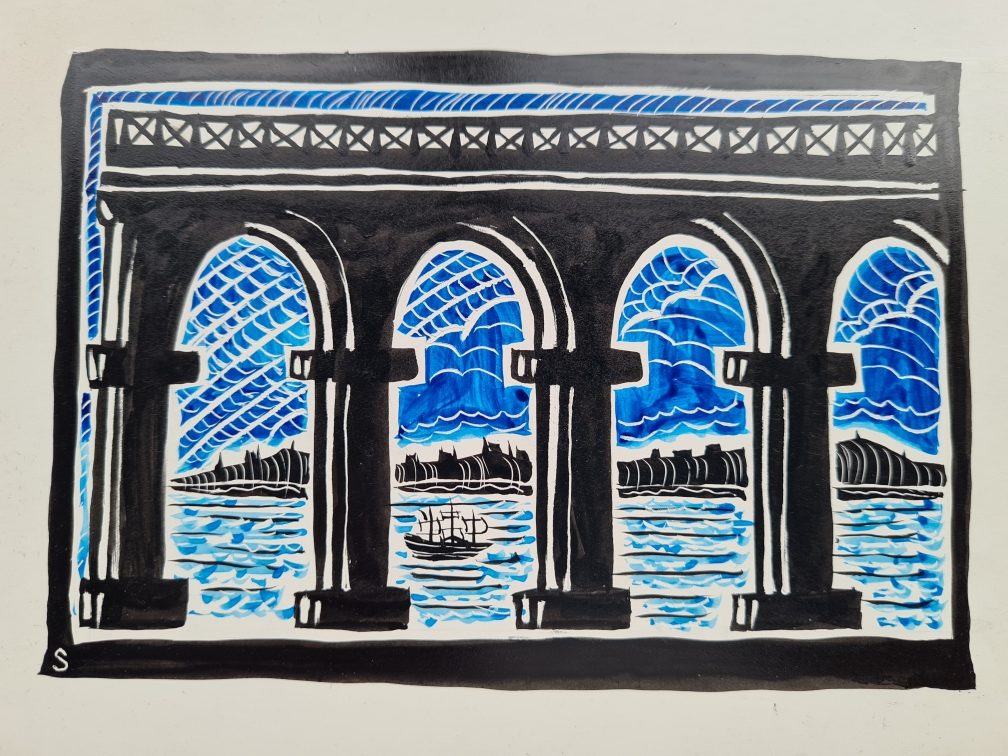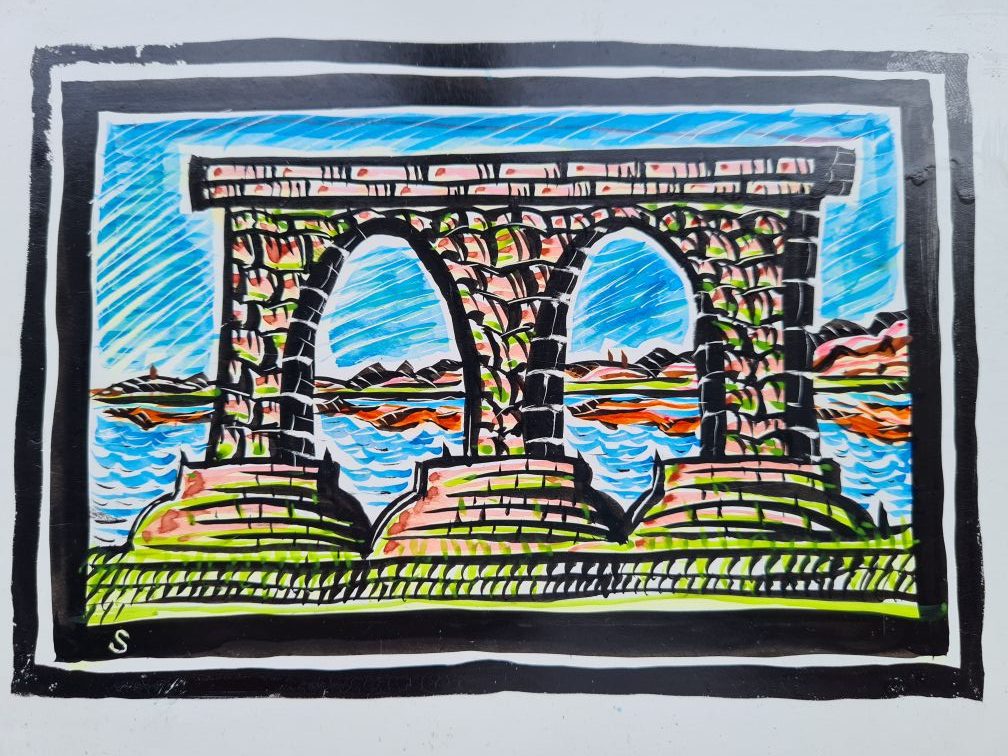 'A single line can express vitality, just like a single note on a violin'.
Sean Kenan's scratchboard art is both beautiful and quirky. He reveals qualities of the  line in stunning black and white, creating effects similar to wood cut or wood engraving, but each is an original not a print.
To create a scratchboard, a thin layer of clay is applied to a board and covered in indian ink. Scratching the black surface reveals the white clay surface underneath.
Sean Kenan is based in Maldon. His training in graphic design and his enduring interest in drawing and woodcarving lead him to experiment with scratchboard. This is his second exhibition at the Newstead Arts Hub.
About the artist
Sean Kenan lives in Maldon in the Victorian Central Goldfields region. He is an accomplished musician and plays Irish fiddle and banjo on the street each day in Castlemaine.
As a child Sean was always drawing on blotting paper while at school: he was brought up in the 1950s – before biros. School children in those days were taught to write with steel nib pens and ink-wells were in each desk. Sean concentrated on drawing rather than paying attention to lessons and developed his drawing skills. Aged 17 and in the early 1970s, Sean received a scholarship to attend Prahran Technical College back in the early 1970s where he studied Graphic Design. Woodcarving was also a hobby for Sean from age fifteen. These skills led him to experiment with Scratchboard which requires both carving and cutting skills.