Weekends
Sat 4 to Sun 26 November, 10am-4pm
Free. All welcome.
Opening event: Sat 4 November, 2pm.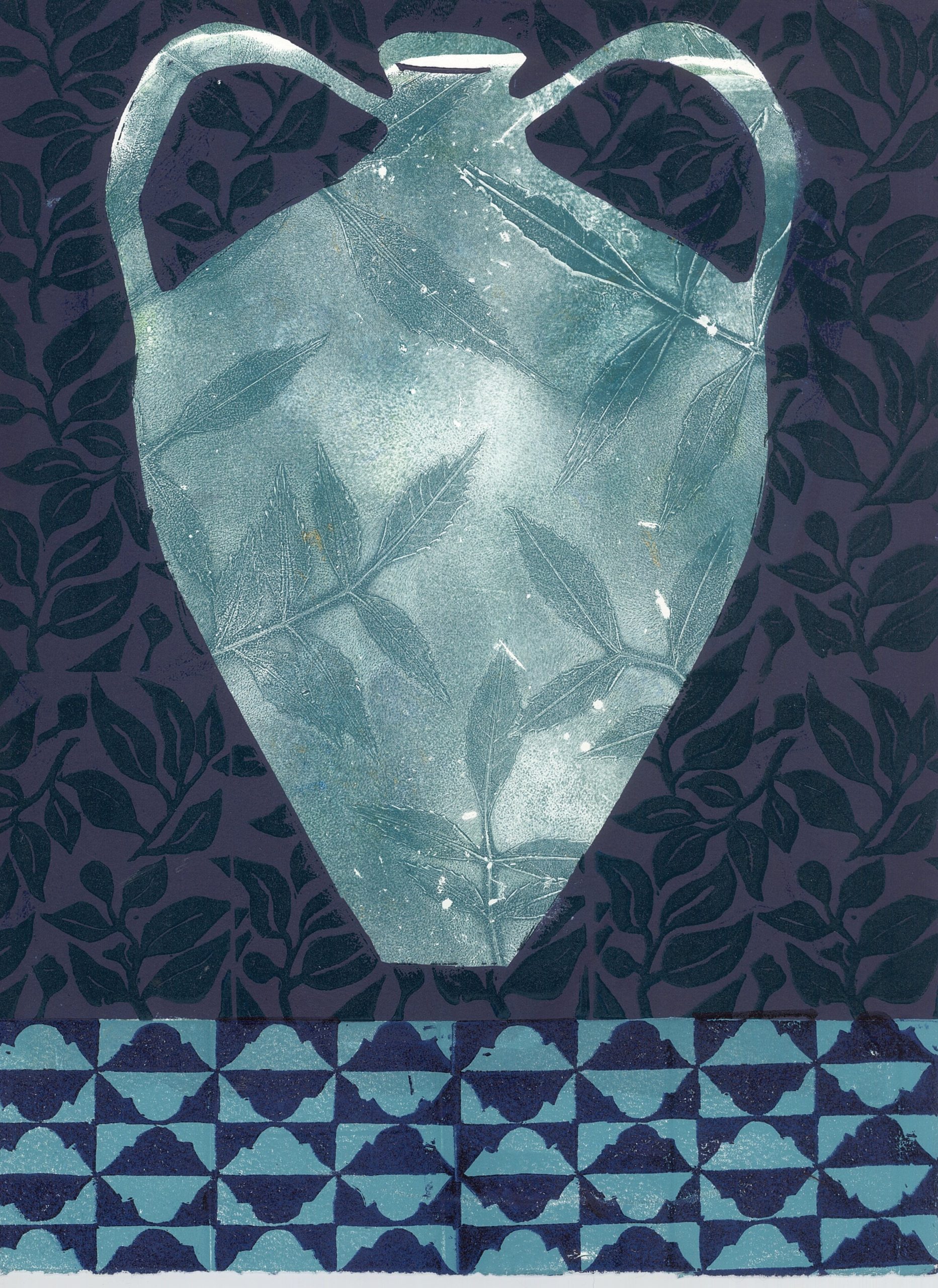 Artists: Malini Lewis, Janet Neilson, Penny Peckham & Anne-Maree Taylor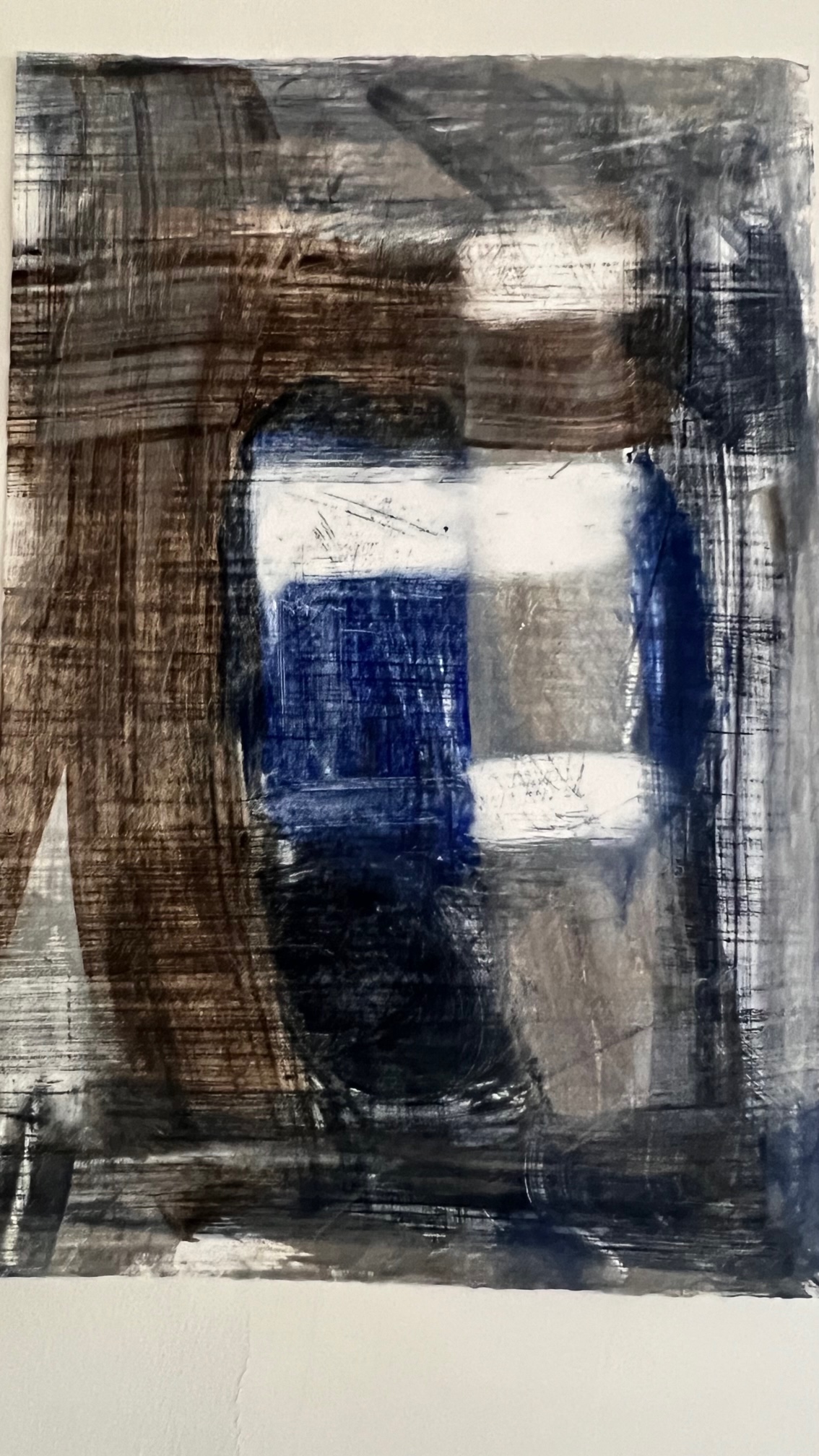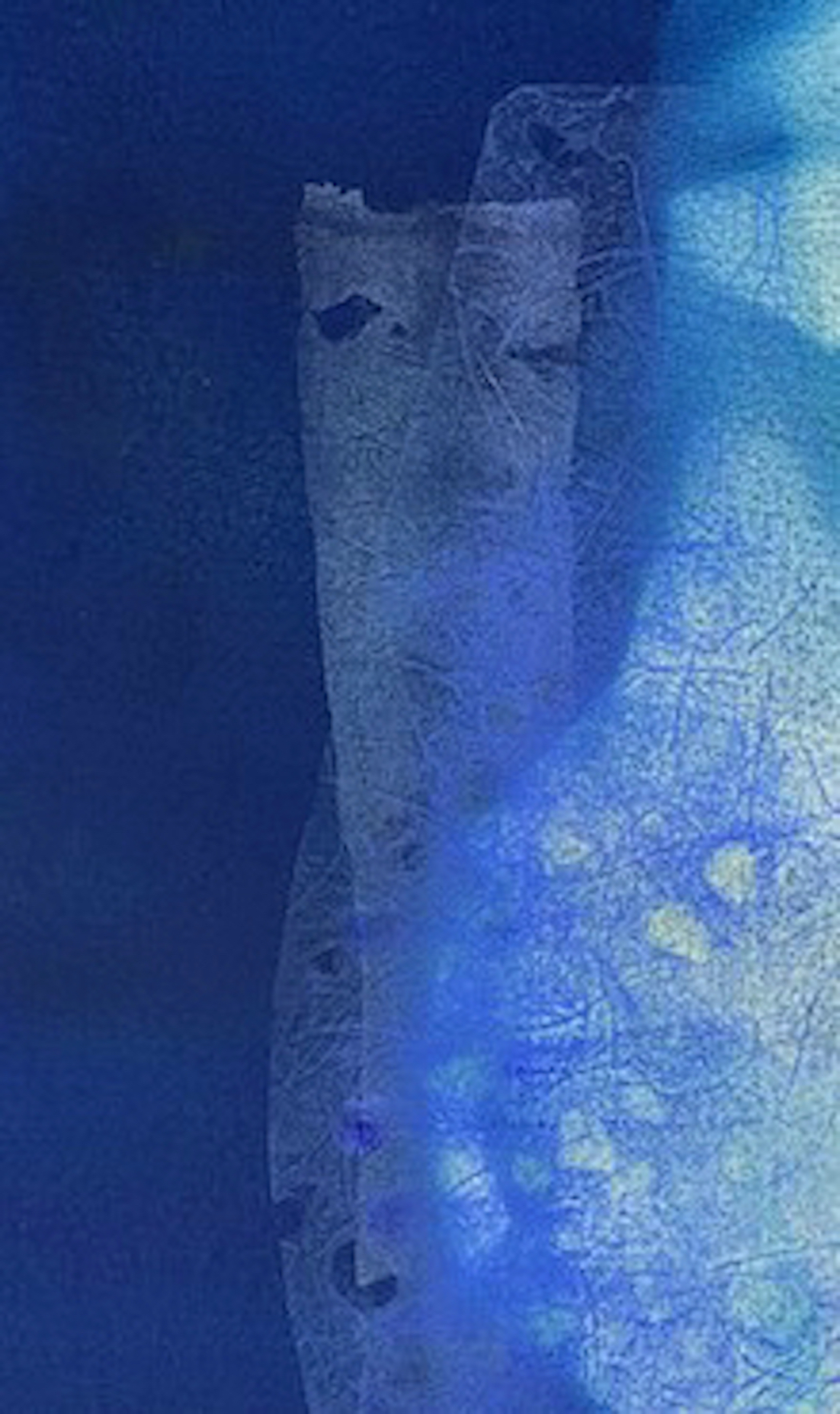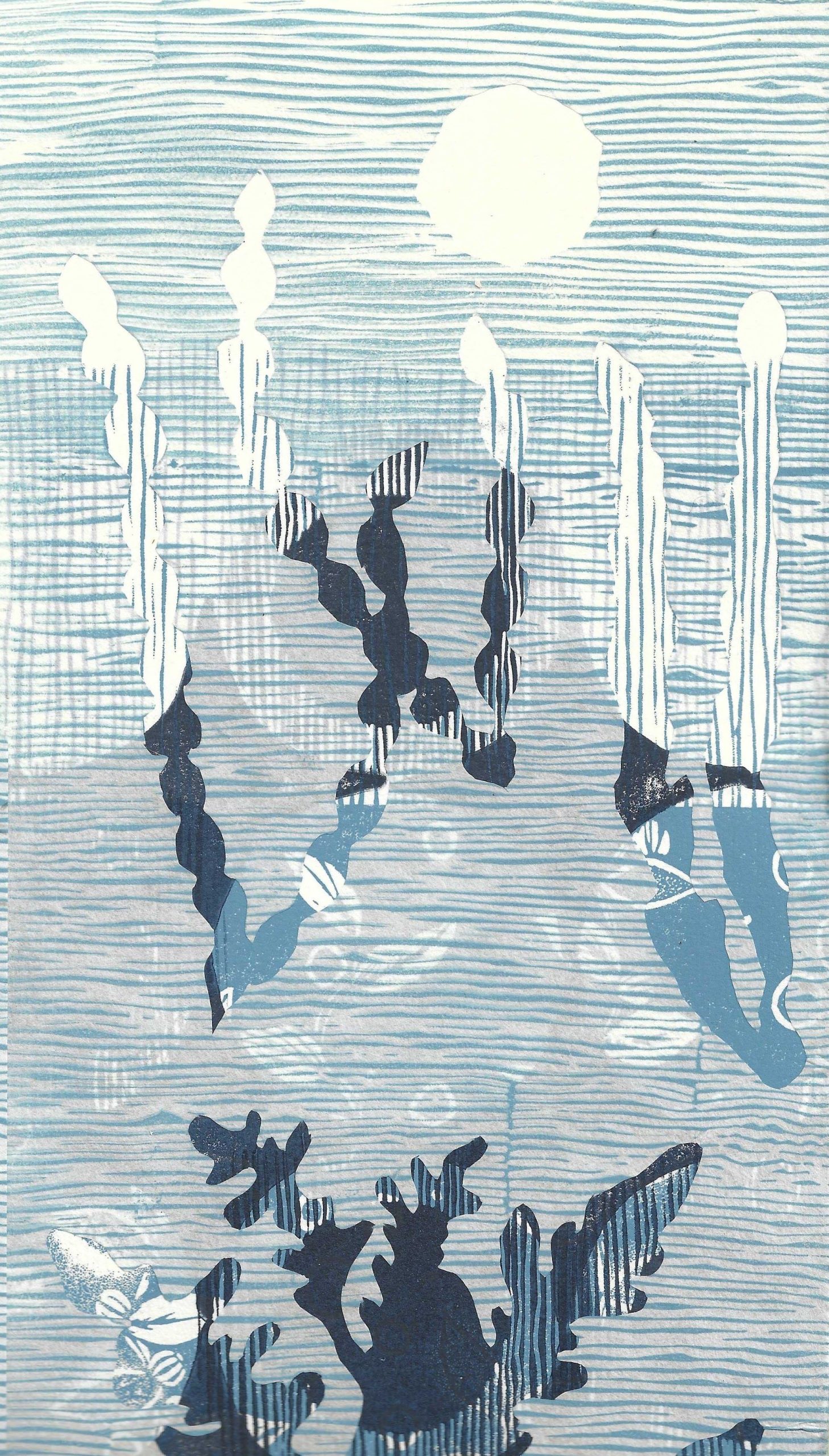 Prints and other works on paper by central Victorian artists Malini Lewis, Janet Neilson, Penny Peckham and Anne-Maree Taylor. Blue is a recurring element in their work, which is inspired by natural and domestic spaces.
Artists
Malini Lewis is a printmaker whose practice also includes painting, cyanotypes and artist books.  She returned to Australia in 2011 after living away for decades and, after a year of the Art Pathways course in Castlemaine, enrolled at RMIT to continue studying art.  Since completing an honours degree in 2018, she has been living and practising in Castlemaine.
Janet Neilson makes works on paper using multiple printmaking techniques. Inspired by the natural environment, she works intuitively, layering and combining shapes, textures and colours to build up an image. In 2023 an interest in reusing materials and a foray into slow stitching has sparked a new body of work.
Penny Peckham is a printmaker, based in Castlemaine since 2014. With a background in Art History, much of her work has been influenced by her research areas of feminist and women's art more broadly. She has been a member of the Goldfields Printmakers group since 2015, actively participating in exhibitions with them, and regularly engages with the printmaking community through print exchanges, in Australia and internationally.
Anne-Maree Taylor has been a member of Studio Paradiso in Sandon since 2015 and has been printing in Central Victoria since then. She has exhibited in multiple exhibitions locally and in Melbourne. She is a member of Castlemaine Press and a subscriber to the PCA and Pressing Matters. She has attended printmaking workshops overseas, and has just completed a residency at the Skopelos Art Foundation – blue certainly had a role there!