Sat 23 October, 2021
11.00am-3.30pm
Penny Peckham
Book here
Workshop $115 + $20 materials (materials to be paid at the workshop)
6 places only (Sorry – booked out)
Creating stunning layered imagery
Create beautiful, layered prints working with an easily home-made gelatin plate (or a commercial gel-plate) and acrylic paints. You will learn a range of techniques that can be used to make cards, collage papers or artist books. In the workshop you'll use plant materials, cut paper stencils and found objects to create pattern and texture.
No print making experience needed. You'll produce numerous beautiful prints on the day and go home with the knowledge and confidence to continue your experimentation at home. Gel-plate printing is a very addictive process!
In the workshop you will use plant materials to create both negative and positive images, as well as cut paper stencils and various found objects to create pattern and texture. A chance to experiment and play.
[Images: Penny Peckham]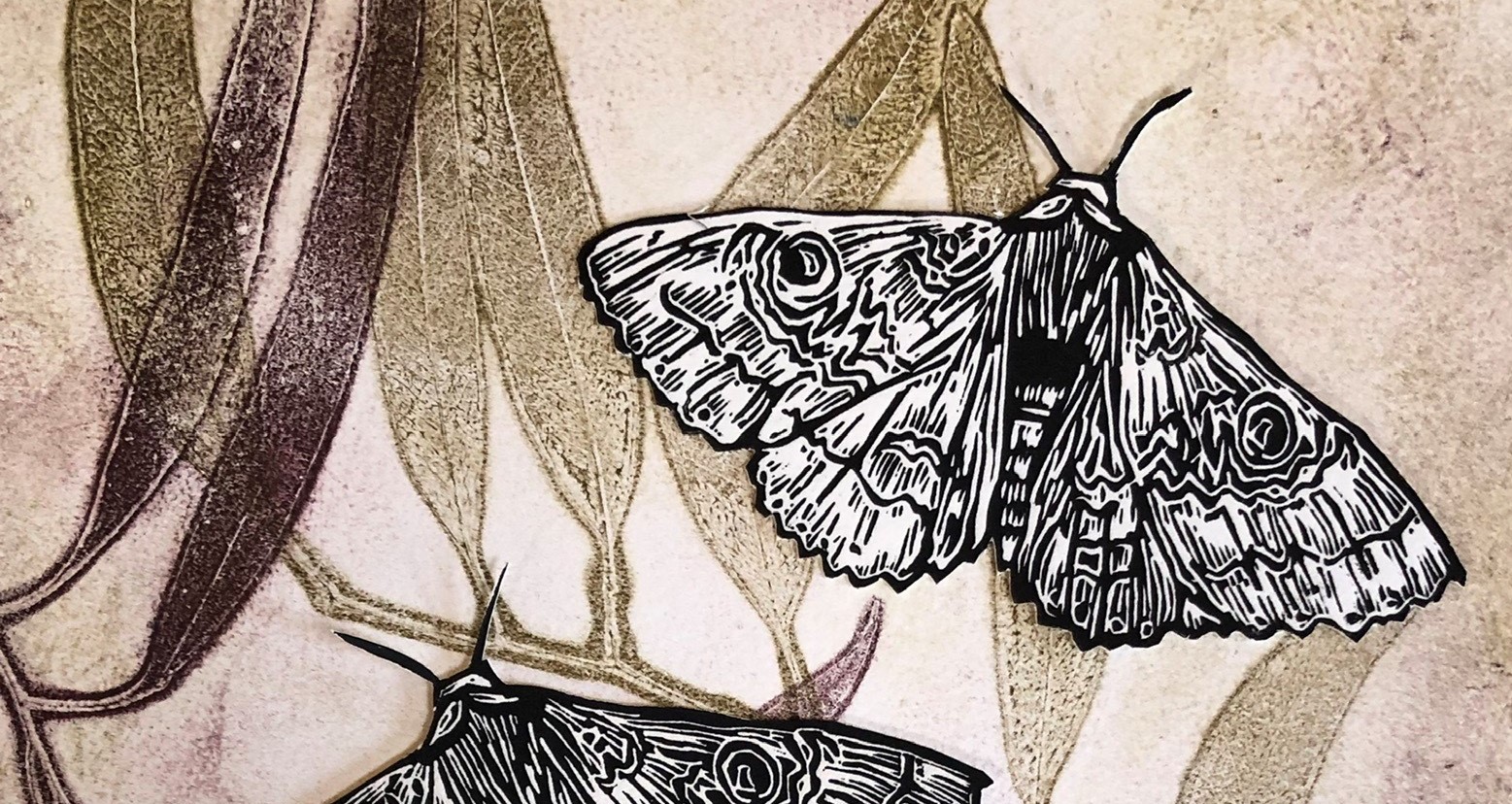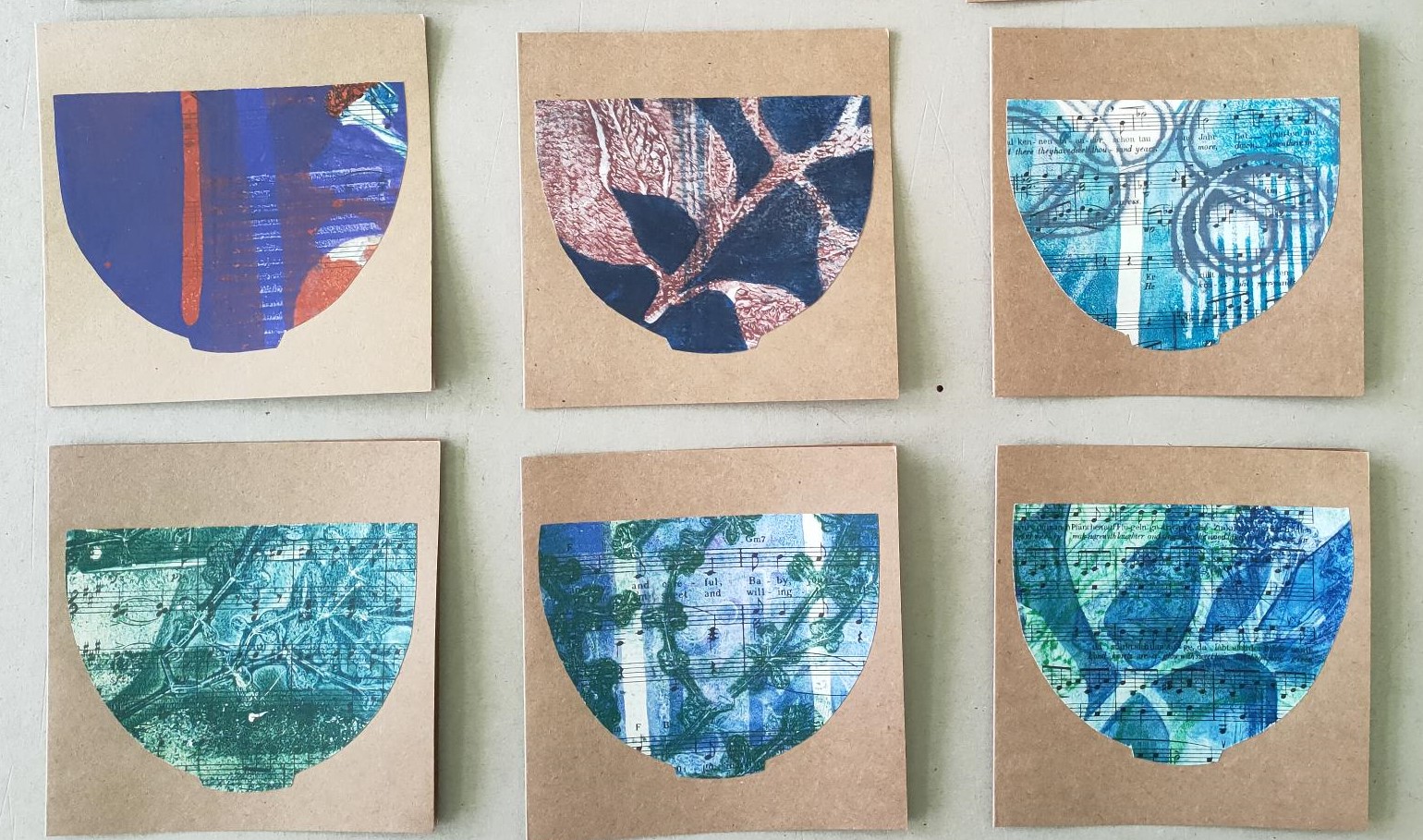 Penny Peckham is an artist who works primarily as a printmaker, although she is also a maker of artists books. Linocuts are her primary focus, but she has printed with gelatin plates over a number of years, producing material for her artists books and collage works.
Her work has frequently been influenced by her background in art history; and a love of literature means that text is often an element. More recent work has focused upon the domestic, sometimes with a Japanese influence.
Penny has exhibited in many group shows, had a number of solo exhibitions and her work has been selected in prize exhibitions including The Silk Cut Award and the Manly Artists Book Award.
She is a member of Goldfields Printmakers and Castlemaine Press.