Sun 21 January, 2024
10am-4pm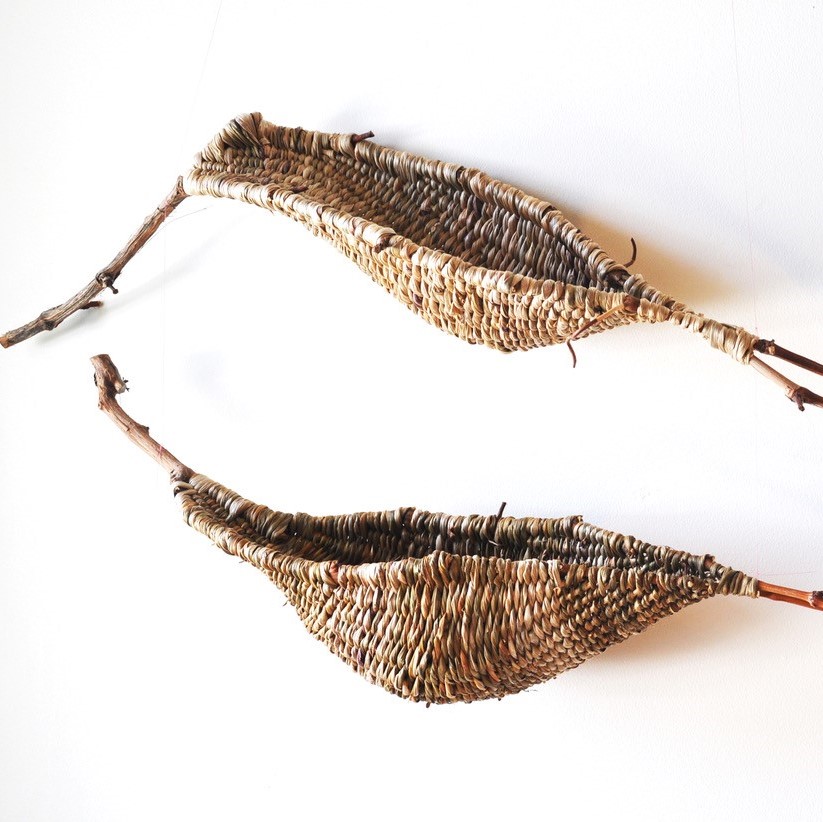 Jodie Goldring
Book Now
Workshop $135 (10%discount for Hub members)
Includes all materials pre-prepared by Jodie
8 workshop places (max.)
Learn how to use natural materials to weave a decorative boat by adapting the traditional basketry technique of ribbed construction. A forked branch will be used to create the main framework of the boat.
As we weave, cane ribs will be added to provide structural integrity and strength. The woven surface will be created using a technique called randing, which is the moving a single weaver inside and outside alternating cane ribs.
All materials are included: aA range of plant material will be provided such as iris, red-hot poker, watsonia, chasmanthe, cane, grapevine and black wood branches. Jodie will explain how to collect, dry and prepare your own materials to use at home.
No previous experience is needed. Suitable for both adults and teenagers.
[Images: Jodie Goldring]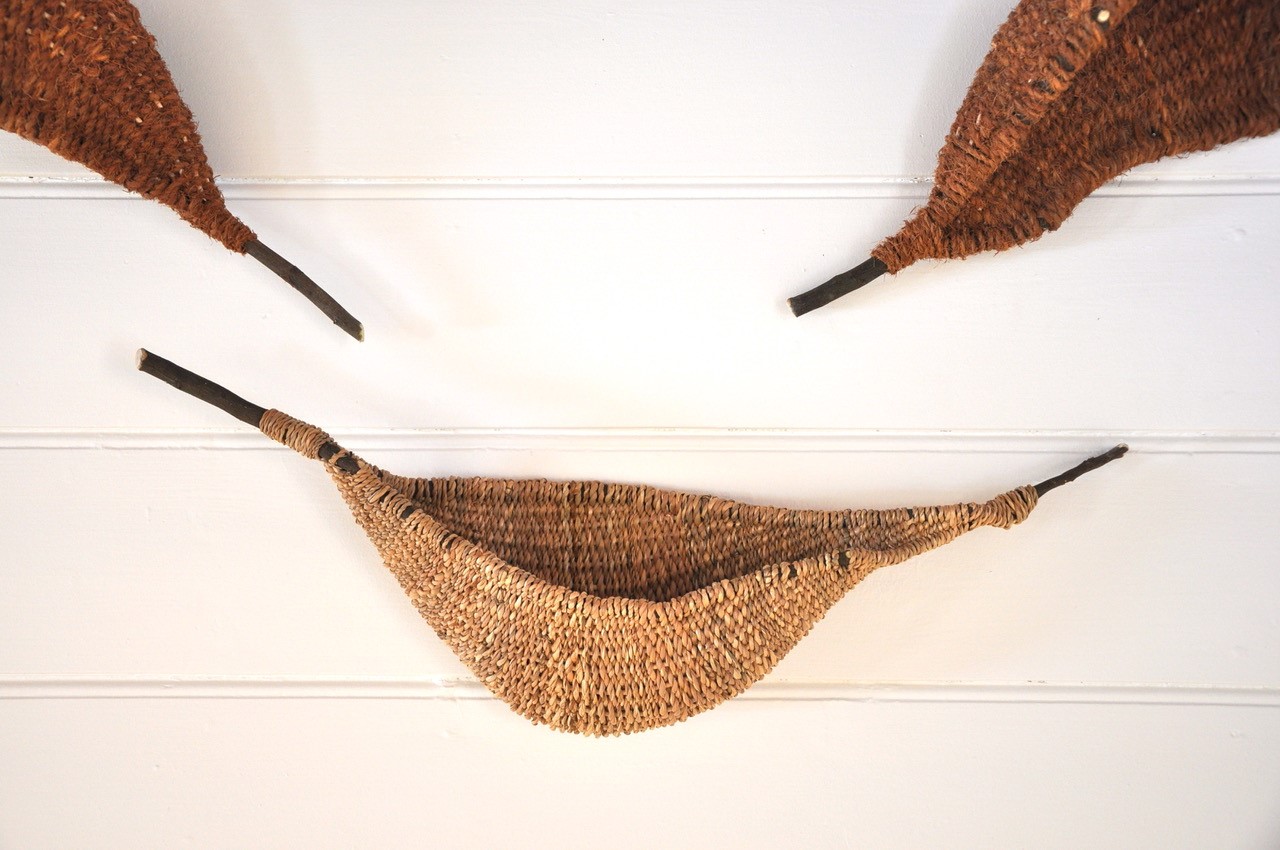 Jodie Goldring is a notorious gleaner, sculptor and passionate art teacher who creates through weaving and stitching. See her work at www.jodiegoldring.com.au