Sat 15 July, 2023
10am-4.00pm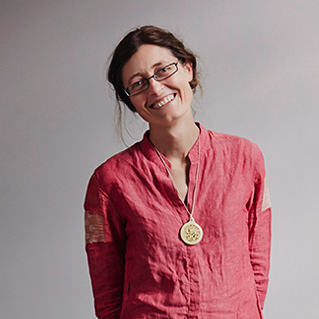 A great way to recycle old clothes and fabric! Learn to make fantastic rag rugs using an off-loom, spiral-woven braiding technique. We will share an inspiring range of colour and design possibilities in this workshop, as well as covering cloth and fibre types. Beautiful and unique floor coverings are possible using contrasting colours, or you can blend patterned rags for a 'carpet of flowers'. This braiding technique works in a circular fashion, weaving in as we go so there is no stitching up required afterwards.
Most people's work by the end of the class is about the size of a bread & butter plate. The completed size is up to you, and could range from a small mat to a room-sized rug. This workshop covers all the skills you need to finish off your rug at home.
Bring your own material to recycle and find out just what riches can come from rags!
[Images: Ilka White]
llka White's practice spans projects in textiles, sculpture and installation, community arts and cross-disciplinary collaboration. Having taught Weaving and Textile History at RMIT for many years, she now works throughout Australia as an independent artist.
Close engagement with the natural world and a love of local textile traditions inform the way Ilka lives and makes. She's a great believer in creating by hand to lift the spirits!
Website: ilkawhite.com.au
Instagram: @ilkawhite