NEW DATE
Sat 28 May, 2022
10am-4.30pm
Dianne Longley
Book here
Workshop $130 (plus $25 materials fee paid at the workshop)
6 participants only
COVID Safe plan in place: full refund if govt COVID requirements result in cancellation.
Create stunning images in relief
Join Dianne Longley, expert printmaker for this hands-on workshop and learn how to create beautiful hand-crafted relief prints. No previous experience necessary.
Discover the amazing detail possible in the photopolymer relief printing plate.
Bring your own drawings and photographs to use as source material. Your hand-drawn images on double matt drafting film will be used to create the relief printing plate. You'll draw with opaque pens, posca pens, or paint with gouache and scratch back into the dried paint to create interesting effects.
Each drawing is then placed onto the plate and exposed to sunlight or a UV light unit. The plate is then washed out in tap water, dried and hardened.
We will print each plate onto Japanese and Western fine art papers.
[Images: Dianne Longley]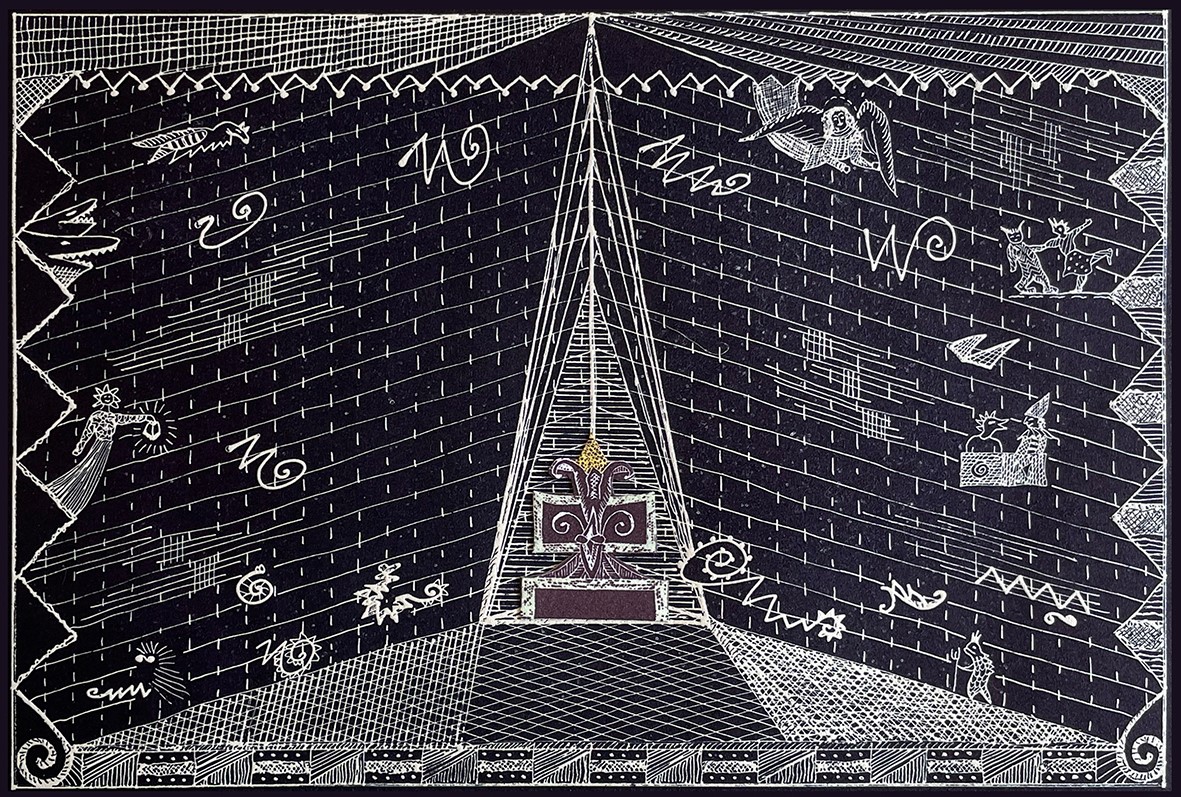 Dianne Longley runs Agave Print Studio in Trentham, where she offers many services for newbies and seasoned artists alike. With an extensive background in printmaking, and a specialisation in safer print techniques, Longley creates unique works characterised by intricate designs and nuanced compositions. See more of her work on her website or on  Instagram