Sat 21 Oct, 2023
10am-3.30pm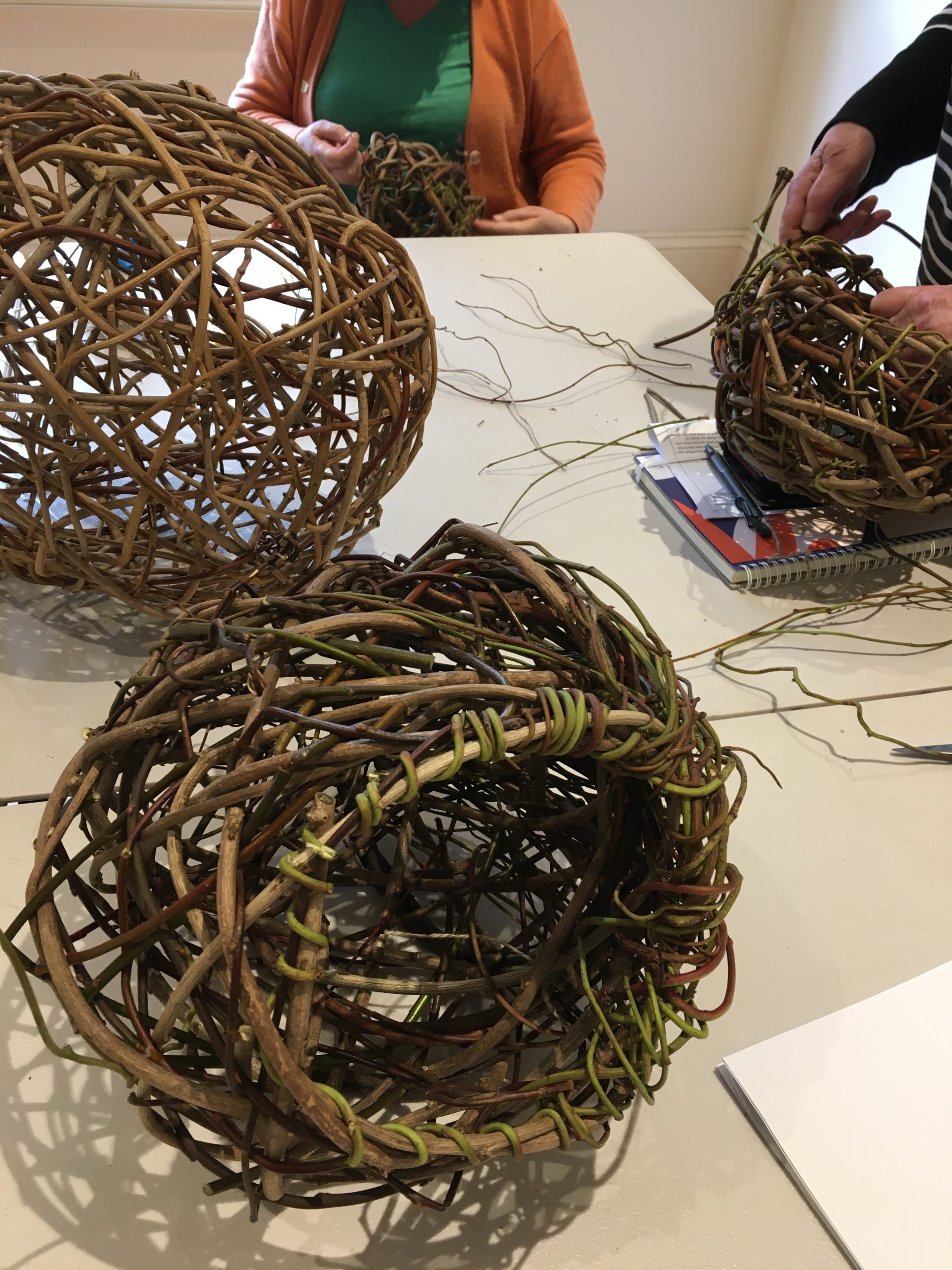 Jodie Goldring
Book Now
Workshop $130 – includes all materials pre-prepared by Jodie
8 workshop places (max.)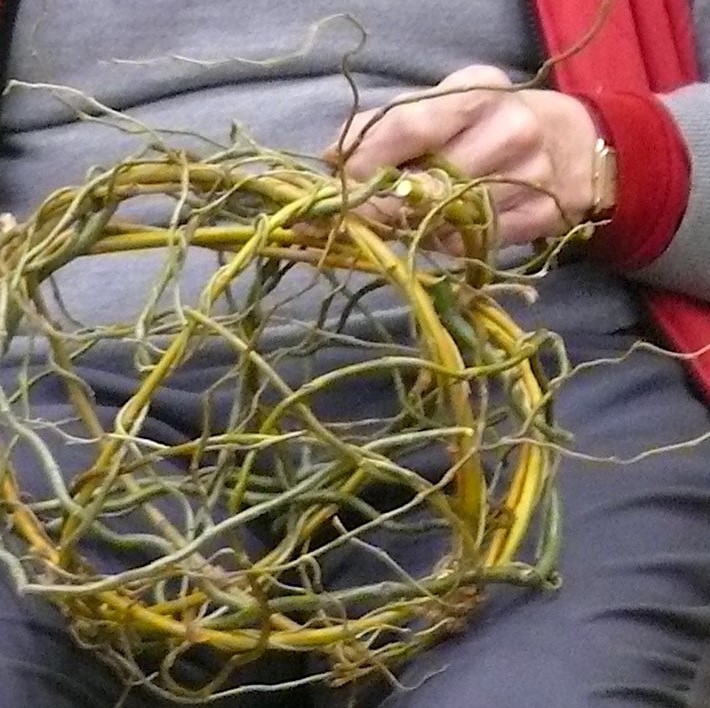 Create a contemporary basket using the modern basketry technique of random weaving, guided by expert basket maker Jodie Goldring.
In the workshop, we will quickly create the framework from willow, grapevine and/or wisteria loops to provide structural integrity. Then we'll build the surface of the structure with flowing lines of finer plant materials such as the purple flowering Hardenbergia.
This visually appealing style of basketry echoes forms in nature such as the bird nest and seedpod.
Jodie will provide your materials along with information about how to collect and prepare your own plant materials at home.
This workshop will inspire and teach you how to transform your own pruning material from the garden into treasured baskets.
Join us for this basketry workshop where no previous experience is needed. For those who participated in random weaving in 2022 you will be supported and guided to create a more advanced randomly woven form.
[Image: Random weave basket – Jodie Goldring]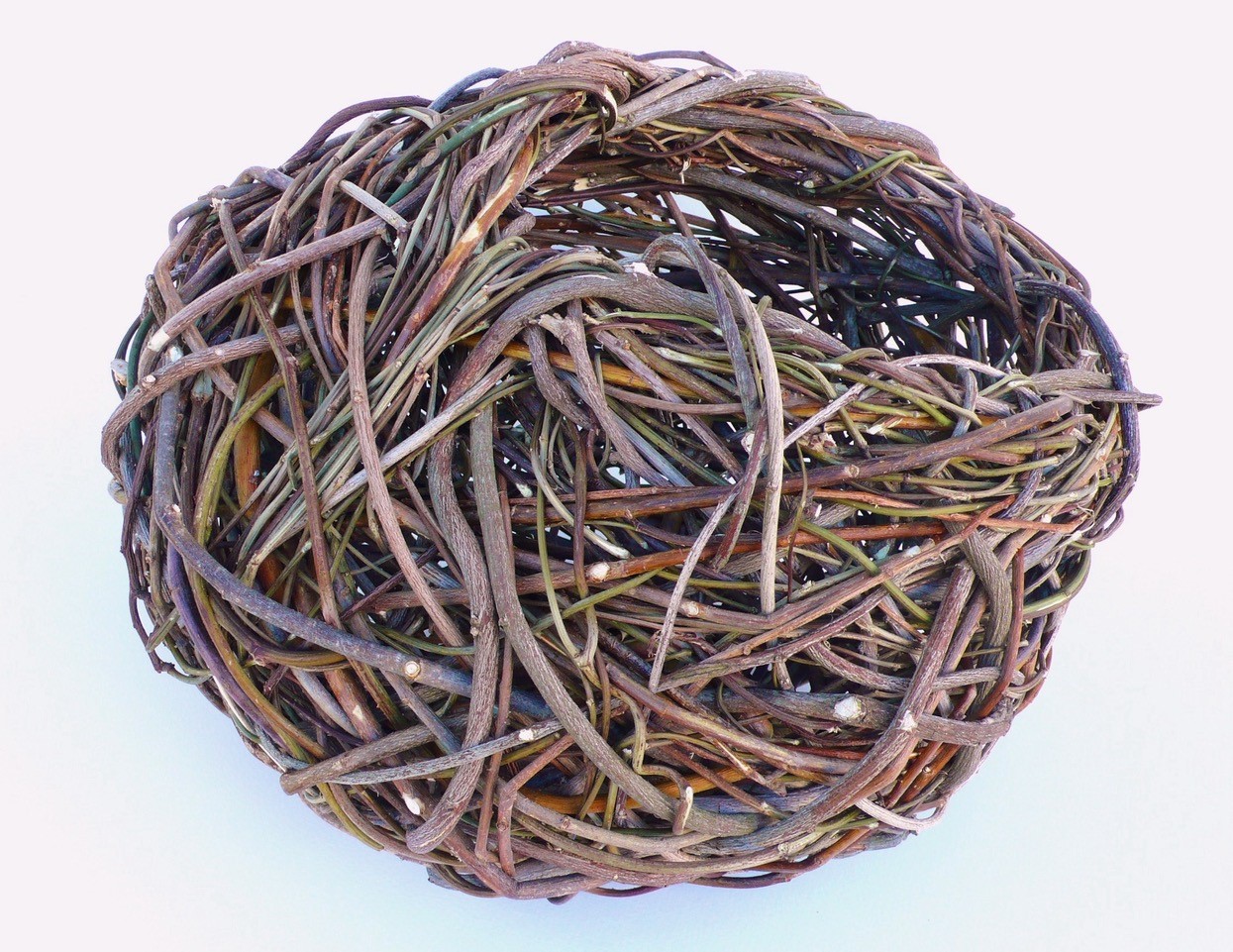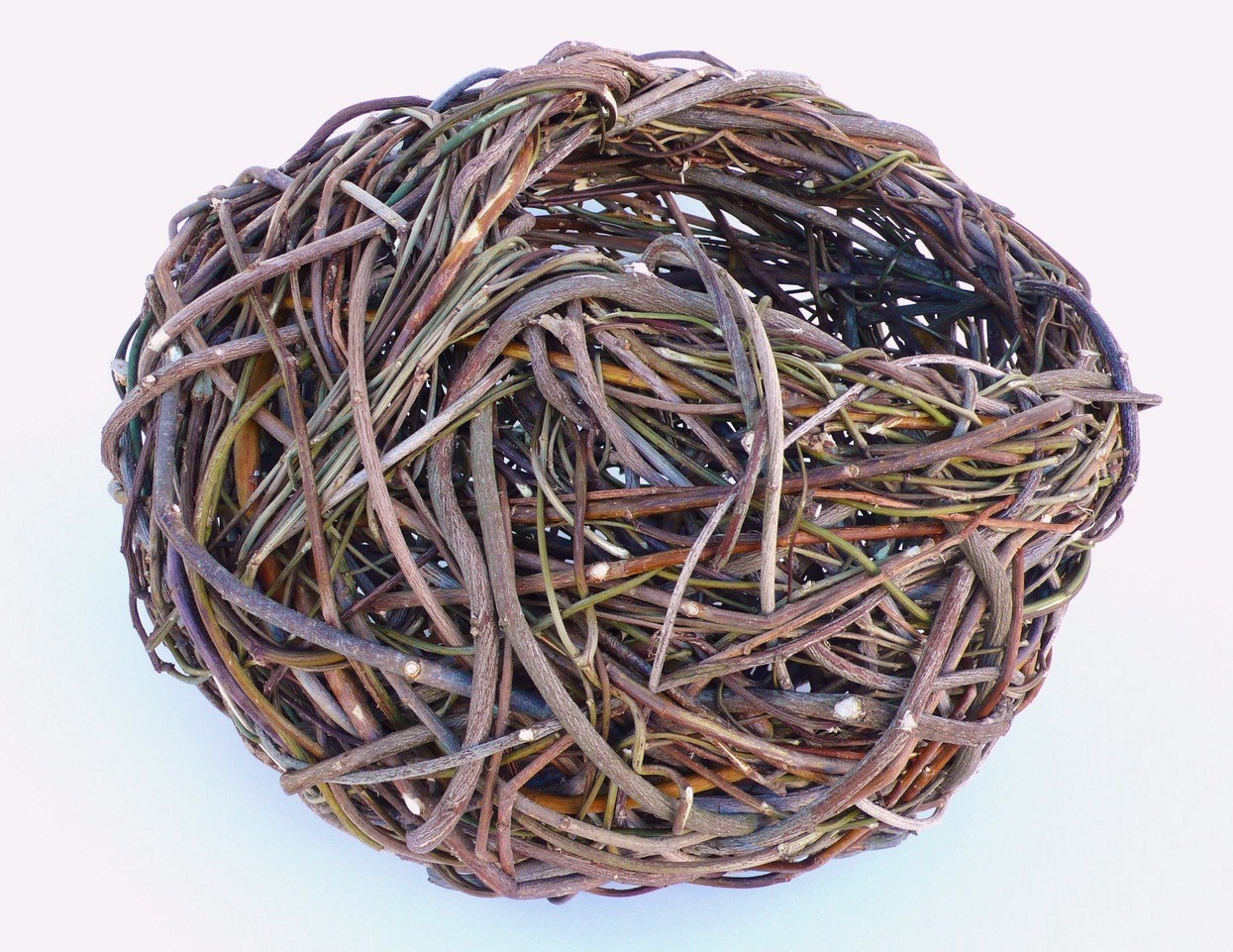 Jodie Goldring is a notorious gleaner, sculptor and passionate art teacher who creates through weaving and stitching. See her work at www.jodiegoldring.com.au